nomadic artist-in-residence

Nomad artist-in-residence program focuses on the notion of hospitality and the social relations between "host" and "guest" para-siting the infrastructure of other institutions.
Anto Lloveras
June 2015
November 2015
March 2016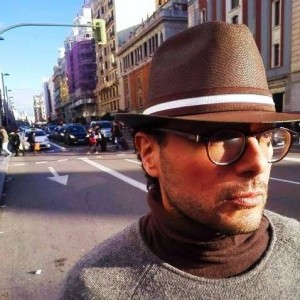 Anto Lloveras is a Mexico City and Madrid based architect, artist and curator.
He is Main Curator at LAPIEZA International Art Series. He has curated 75 exhibitions since 2009, presenting 1000 artworks in collaborations with artist run spaces, museums, festivals and online platforms. The exhibitions are based on the always unstable and hybrid onsite-online shows, with artist from all over the world, since 2012 with the support of the Spanish Ministry of Cultural Affairs. Previously, he co-founded KIWI Innovation, an internationally rewarded architecture office for innovation in TRANSDISCIPLINARY DESIGN. In parallel to his independent curatorial work and DESIGN WORKS, he is fouder of CAPA, a council on new hermeneutics and research at UCR3. His work has been exhibited and published in different journals and he is editor of two forthcoming publications. Lloveras was trained as an architect at ETSAM Madrid and the MSc in Advanced Architectural Design at Delft University of Technology. Lloveras has co-curated the ENVIRONMENTAL science series "HUMAN LIFE AND BIODIOVERSITY" at UAM Universidad Autonoma de Madrid, and several symposiums with the CREP Interdisciplinary Networks on Science Culture and Art Labs. Lloveras has taught studios and seminars at NTNU Norwegian University of Science and Technology and UCR3 Universidad Juan Carlos III de Madrid. His current interests include the structure of philosophical hermeneutics in relation with SOCIOPLASTICS, the device he develops in epistemology and narratives to address conceptual relational art processes.
http://antolloveras.blogspot.com