nomadic artist-in-residence

Nomad artist-in-residence program focuses on the notion of hospitality and the social relations between "host" and "guest" para-siting the infrastructure of other institutions.
Seoul Media Log in Oslo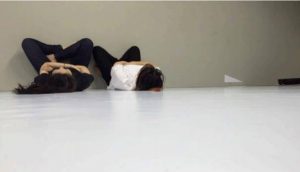 We are delighted to announce the upcoming residency to be held in Oslo in December 2017.
Seoul Media Log is an artist group based in Seoul, South Korea and formed by Sin Ifie and Haena Cho. They work with videos and sounds, intending to depict the varying political and social characteristics of South Korea. Mainly, they are focused on having exhibitions and performances abroad. Their residency was made possible with the generous support of ARKO – Arts Council Korea.