nomadic artist-in-residence

Nomad artist-in-residence program focuses on the notion of hospitality and the social relations between "host" and "guest" para-siting the infrastructure of other institutions.
David Goldenberg
march 2018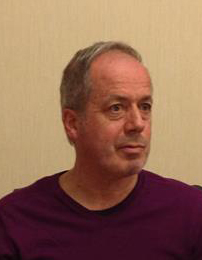 DAVID GOLDEMBERG
London based artist
Shows at international institutions: Distributing Obsolescence, Villa Capri, Italy, curated by Camilla Boemio (2016); ParallelVienna, Vienna, Austria (2016); The Scenarios of Post Autonomy, The studio: Glenda Cinquegrana, Milan, Italy, (2012); The Space of Post Autonomy, Arts Depot, Vienna (2011); Plausible Artworlds, Basekamp, Philadelphia, USA (2010); The Time of Post Autonomy is Now, Your space, VanAbbemuseum, Eindhoven, Holland (2009); The Space of Post Autonomy, Local Operations, Serpentine Gallery, London, UK (2007); Century City, Tate Modern, London, UK, (2001); Out of Space, Kolnischer Kunstverin, Cologne, Germany, (2000).
Group shows of international stature: 5th Odessa Biennial, Ukraine (2017); Bodrum Biennial, Bodrum, Turkey ( 2015) Dispositions in space and Time, NMCA, Bucharest, Romania (2015); Mobile Biennial, Centre for Contemporary art, Clubelectroputere, Craiova, Romania, (2014); The Caspian Sea Biennial Convention, Baku, Azerbaijan, (2013); Venice Biennial collateral exhibition, Personal Structures, Palazzio Bembo, Venice, Italy (2013); Berlin Biennial online projects(2012); the 1st Land Art Biennial of Mongolia (2010); 10th Istanbul International Biennial, Turkey (2007); 6th International Biennial of Sharjah, UAE (2003).